The best senior
photography is photography that lets you "do you".
Location, styling, and wardrobe are important factors in capturing your senior moment, but nothing is more important than being relaxed and genuine.
I won't force you to do some cheesy pose that makes you feel awkward or uncomfortable. My role is to help you relax by focusing on the things you love doing. Because when people focus on the things they love, they shine naturally, no highlighter necessary.
As a professional senior photographer, my job isn't to press the shutter button. It's to co-create a portrait that you'll feel good about. Whether you want to be hip or cool, serious or silly, that's what you'll get.
Let's talk about your senior photos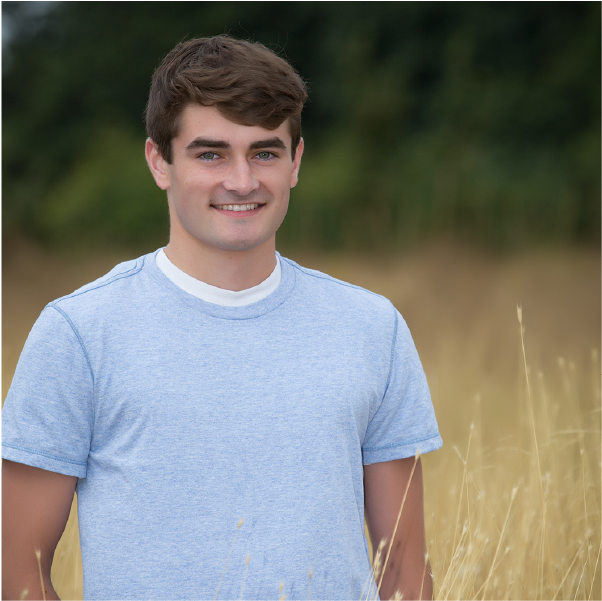 "Thank you for the wonderful graduation photos. They are awesome. Dominic's senior picture was outstanding! You really have a gift. We appreciate all of the time and care you put towards the photos."
—Michele E., Wilsonville, OR
"Thank you for taking the time to take my senior photos, I had a blast!"
—Dom E., Wilsonville, OR