Making a family photo look easy and effortless can be a lot of work—but it's not YOUR job to do that! Your job is to relax and enjoy yourself!
Sure, you've also got to fold the laundry, chauffeur someone to a game, bake cookies, and schedule appointments. But as a mom, you know job number one is to fill your home with love.
That's what great family portrait photography captures. Gone are the stuffy, posed studio portraits of your grandparents' days. Your personalized family portrait will capture all the rich, quirky, unique dynamics of your family in your own home, where everyone can relax and be themselves.
At Kim Elliott Photography, it's my job to make your life easier—at least when it comes to producing a family portrait everyone will love—even those stubborn kids!
Ready for your family portrait?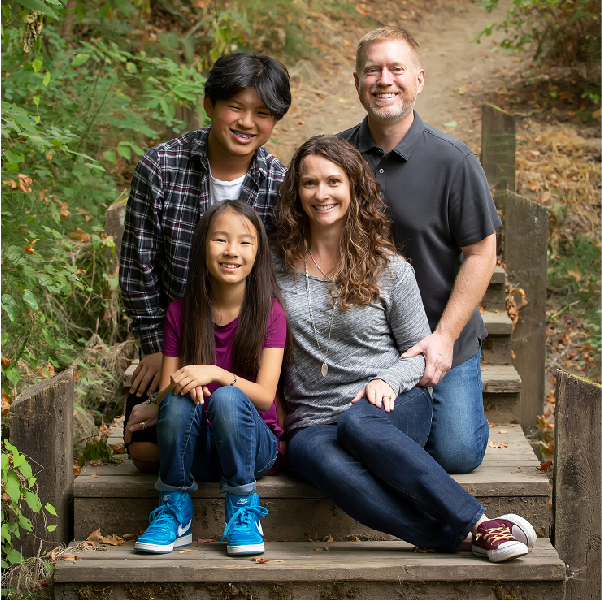 Get in touch for a free consult so I can answer any questions and explain the process in detail.
"Our family photo session with Kim Elliott couldn't have been better! She took time to get to know our kids in order to put them at ease. The composition and artistry of each shot is beautiful! She was able to capture the personalities of each member of the family, including our teens and our puppy. We look forward to enjoying the photos (pieces of art!) for years to come. Thank you, Kim!!"
—Jocelyn B, Sherwood, OR